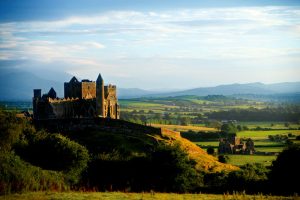 At the Heart of Ireland, take a tour of Celtic Ireland and discover why it is the Isle of Saints and Scholars.
Celtic Ireland Tour Highlights
Explore the Iron Age Bog Road in Corlea. Explore the royal sites of Rathcroghan, Uisneach and Tara and marvel at the neolithic burial mounds at Newgrange, and Loughcrew. Marvel at the spectacular Muiredach's High Cross in Monasterboice and visit the spectacular Rock of Cashel. Discover some of the finest examples of Celtic Art and Architecture in Europe. Walk along the last stretch of the Pilgrim's Way, the oldest road in Europe, to Clonmacnoise and visit the world-famous monastic settlement founded by St Ciaran in the 6th century. Visit the cross of Durrow and climb the Hill of Uisneach.