Discover. Recharge. Enjoy.
Multi-day tours from Dublin
We specialise in creating memorable multi-day tours from Dublin, based in the picturesque Hidden Heartlands region and combine the hidden gems with the well-known sites, traditional storytelling, dance, song and music and a warm welcome.
Ireland's Hidden Heartlands and Wild Atlantic Way
Our driver guide collects from Dublin and brings visitors to Ireland's Hidden Heartlands for an unforgettable 4-day tour of Ireland's Hidden Heartlands and the Wild Atlantic Way. Take in the well-known sites such as the Cliffs of Moher, Galway and Clonmacnoise. Uncover some of Ireland's best-kept secrets around the River Shannon, from deserted medieval towns to ancient royal sites, stately homes and gardens, local cuisine, music, dance and storytelling. Spend 3 nights in the top-rated Glasson Lake House and enjoy spectacular views across Lough Ree, the Lake of the Kings.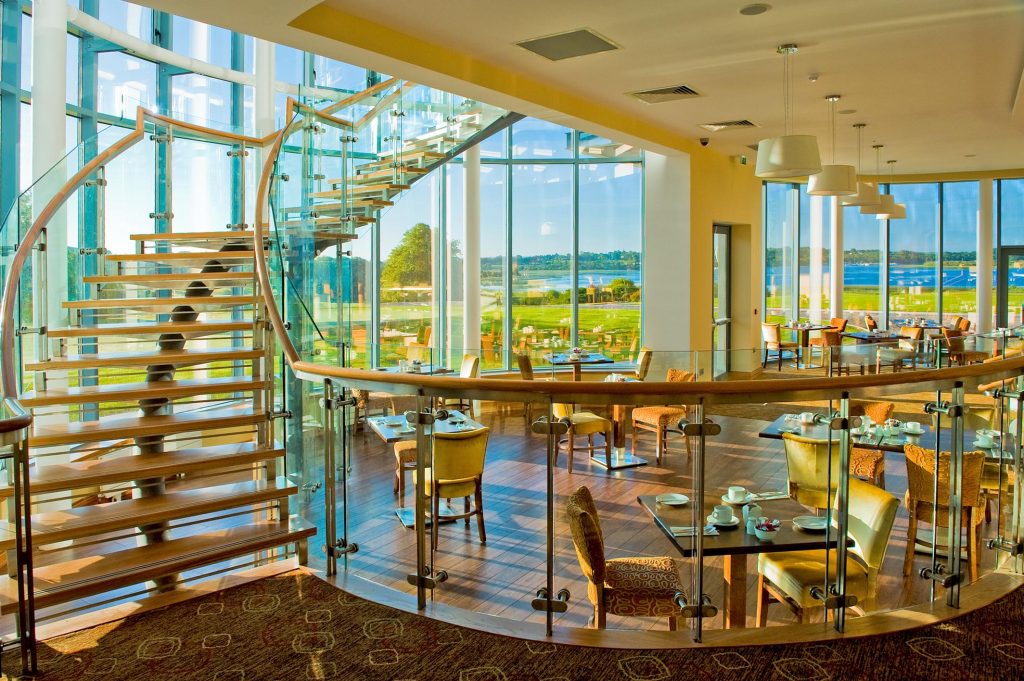 Itinerary
Day 1: Highlights of Lough Ree
Pick up from Dublin City Centre, travel to Ireland's Hidden Heartlands by luxury minicoach. Visit Derryglad Open Air Museum, Rindoon Abandoned Medieval Town (4.5km loop walk), Knockcroghery Clay Pipe Visitor Centre & Corlea iron age trackway & peat bog. Check-in to your accommodation at the top-rated 4* Glasson Golf Hotel and enjoy a sumptuous 3-course meal of the finest local produce. Sit back and enjoy an evening of entertainment with traditional storytelling, music, song and dance.
Day 2: Wild Atlantic Way
Spend a while in the world-famous city of Galway taking in the medieval streetscape, colourful shopfronts, countless street entertainers and the magnificent coastal breezes. Meander through the karst landscape of the Burren and spend a while at the legendary Cliffs of Moher.
Day 3: Love Roscommon
Explore Roscommon's impressive thirteenth century Anglo-Norman Castle & Dominican Abbey. Visit the ancient Royal site at Rathcroghan and discover the origins of Halloween. Marvel at the majestic Strokestown Park House & Gardens and National Famine Museum.
Day 4: Shannon River Cruise, Clonmacnoise & return to Dublin
Take a cruise along the River Shannon and arrive at Clonmacnoise sixth century monastic site in style. Enjoy a guided tour of the ancient monuments including the 3 celebrated high crosses. Bid farewell to the Hidden Heartlands and stop off at a traditional Irish pub for lunch en route to Dublin.